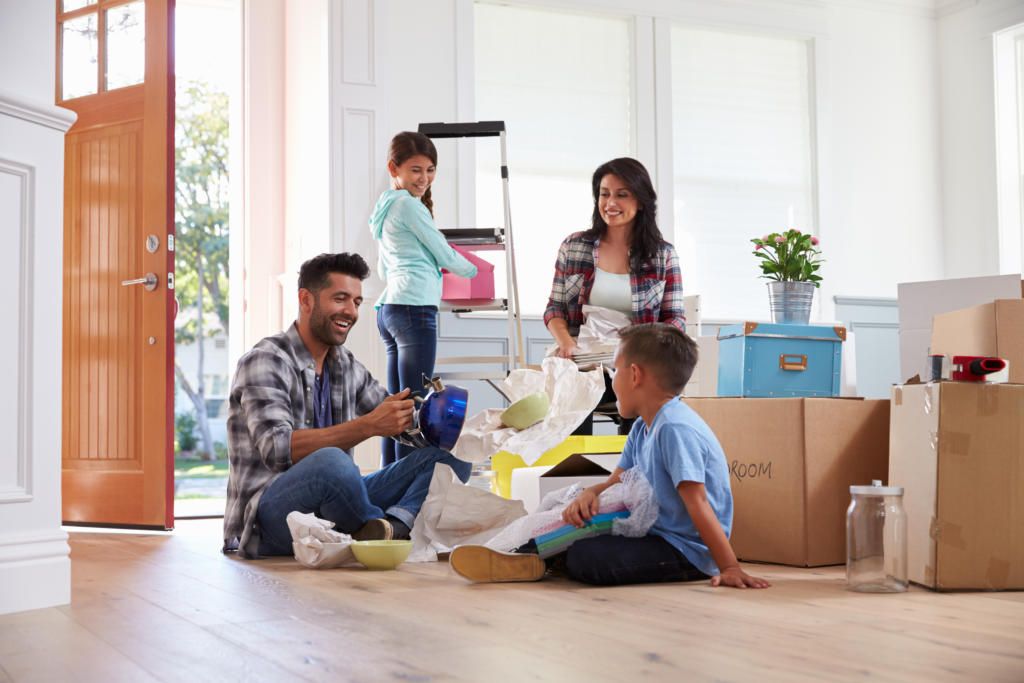 Millions of Americans move every single Summer making it the most popular time for families to move. If you have kids, they are out of school, the weather is more predictable, and the housing market is at its peak. Those perks aside, Summer moves can also be difficult if you live in areas with particularly high heat, like Modesto, CA and the Central Valley where it's not uncommon to reach 100 degrees during the Summer. To help you with your Summer move, we are sharing some of our favorite Summer tips below.
1. Plan Your Move Ahead of Time
Summer is the busiest time for movers. If you are planning to move during the Summer, planning ahead is a must if you want to move on your preferred date. This means that scheduling your move up to two months ahead of time isn't too early, in fact it is ideal.
2. Schedule Your Move Wisely
The best time to schedule your move in the Summer is in the middle of the month. If you can, avoid scheduling your move on three-day weekends since they are usually very busy moving days. Any perceived benefits of moving on a three-day weekend aren't likely to be worth the stress and hassle. A bonus of scheduling your move in the middle of the month is that movers are most likely to be flexible in their schedule and you are most likely to get a deal.
3. Packing Heat Sensitive Items
Take precautions when packing items during the summer since some items may be heat sensitive. Some items that may be heat sensitive include candles, computer disks, video tapes, DVD's, Blue-Rays, CD's, cassette tapes, record albums, prescription medications, and combustibles to name a few.
During hot weather, consider taking your items with you as you travel to your new destination rather than the back of a moving truck (assuming you will travel in an air conditioned vehicle), sending them by air freight to reduce transit time, or selling your items before moving.
EXTRA TIP– Read Moving101 post for items movers cannot move.
4. Moving your Pets
Moving to a new home may be one of the most stressful life events you'll ever have to tackle. But in the chaos of cardboard boxes, packing tape and moving trucks, you might not realize how stressed your pets may feel too which is why it is important to make arrangements for your pet before your moving day. With so much action around your home, movers coming in and out, and doors being left open, it can be difficult to keep your pet from escaping or getting out of the way for movers. It is best to leave them with a trusted friend or family member. You do not want to just leave them in the yard since movers might be leaving the gates open while hauling large and heavy furniture. Also, keep in mind that pets get hot too! So be sure to keep them in a safe and cool place.
5. Stay Cool and Hydrated
Avoid overheating by making sure that your AC is ready at the new home so that you can turn it on as soon as you arrive. Even if the doors must remain open, it will give everyone a little bit of a break from the heat. Use fans to keep the air moving and remember to stay hydrated. Having an ice chest with cold drinks such as water, coconut water (high in electrolytes), and Gatorades can be helpful. Avoid drinking soft drinks or other caffeinated beverages since they can cause dehydration.
Make Your Move Easy
Why stress about your move when you don't have to? At Pete's Moving Services, we are committed to making your move as simple and stress-free as possible. Give us a call for a FREE quote(209) 442-4949 ! We will get you settled into your new home in no time.